Fortellis Automotive Commerce Exchange offers capabilities for everyone involved in Automotive Commerce.
Below diagram illustrates the possibilities for each person involved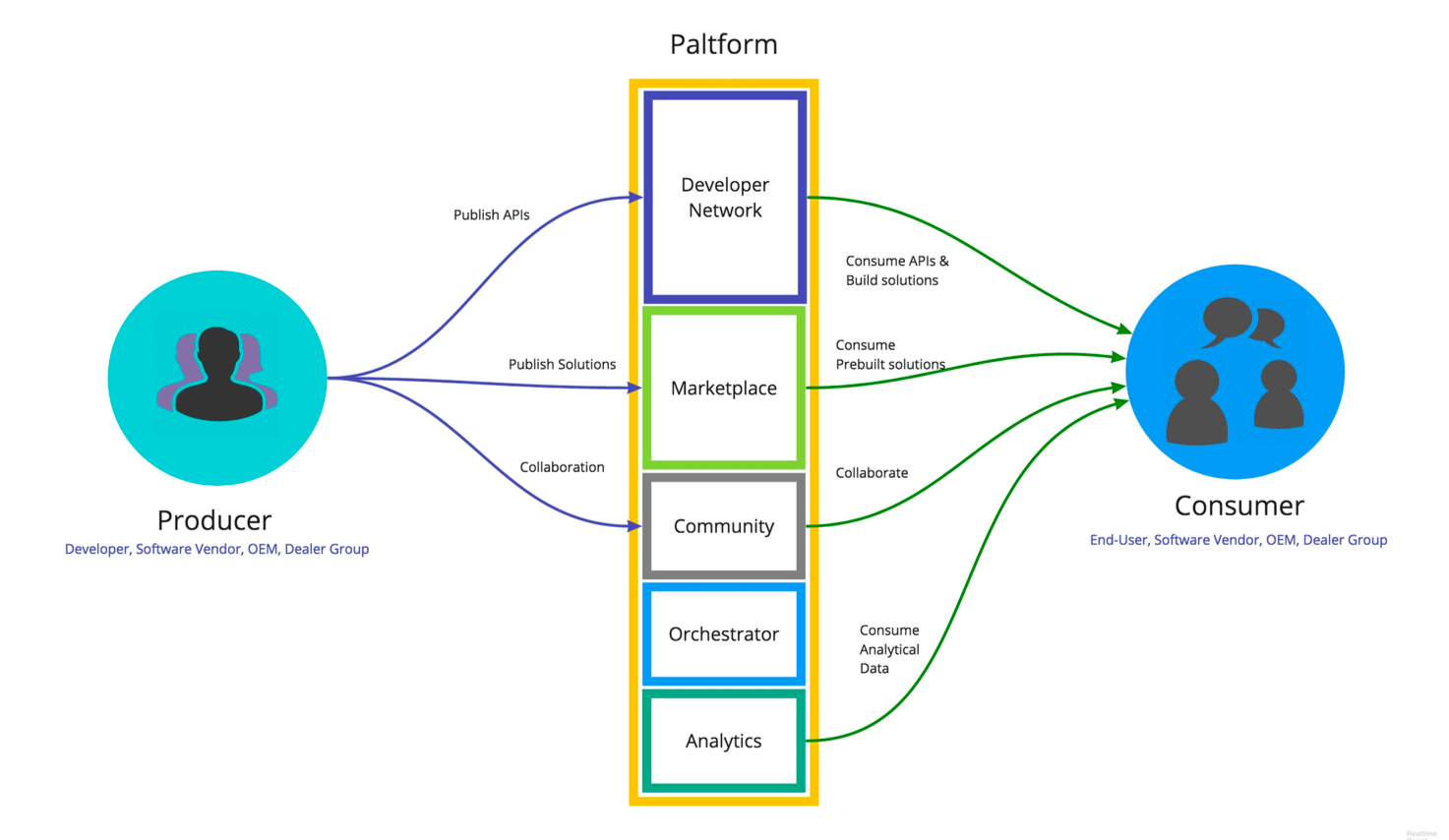 This platform intends to unlock the innovation and enable multi sided collaboration between the producers and consumers.
For example, as an Independent Software Vendor, I can publish my APIs and Solutions in the platform. At the same time, I can also consume someone else's APIs to enhance my tool, enhance overall customer experience for the ultimate end-user who could be another player in the eco-system.
Regardless of the role you play (producer or consumer), regardless of the capability you intend to use (Developer network or Marketplace or Community), this platform offers single sign on experience. Once a user enrolled into the platform, they get access to everything via a unified experience. Enrolled user is given unique Id that ties the user activity across the capabilities.
There are 2 types of enrollment.
Enroll as an Individual
This is well suited for an entrepreneur or independent software developer who might be a sole proprietor/single person business. You will need to provide basic information such as your first name, last name, email and phone number to get accepted.
Enroll as an Entity
This is well suited for Organizations. You will need to provide basic information such as first name, last name, email, phone number. In addition to this, you need to provide information about your corporation such as Tax Id, D-U-N-S number, office address and phone number.
We expect your organization to be a valid legal entity in order to enter into contracts with Fortellis Automotive Commerce Exchange. The individual who is enrolling must have the legal authority to bind your organization to legal agreements.
Once you determine the appropriate enrollment for you, steps are very simple. Below diagram illustrates the process From the user stand point, it's a 2 step process
1. Submit information
2. Verify identity via email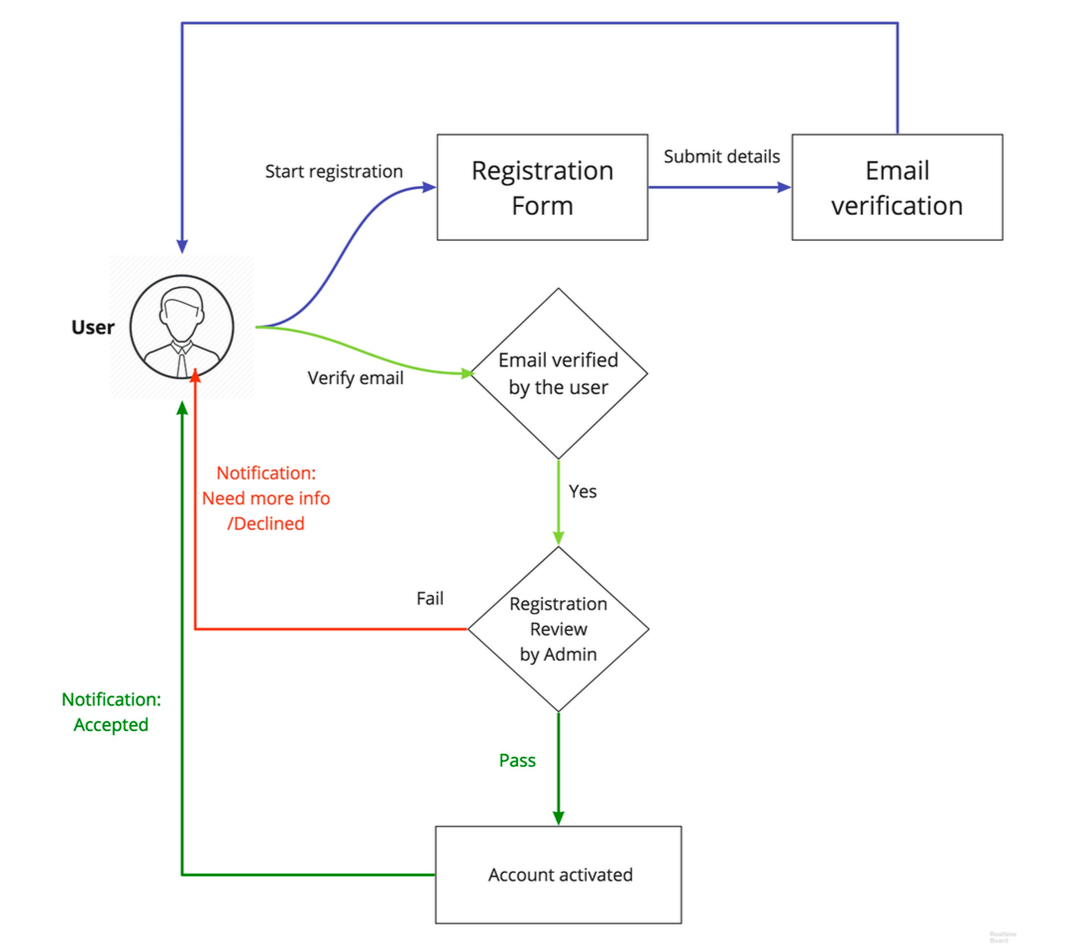 Provide the most accurate information to go thru review process faster and innovate your next gig in Fortellis Automotive Commerce Exchange platform. Ready to get started? visit https://developer.fortellis.io, hit Sign Up and create your first account.
Authored on Tue, 03/20/2018 - 16:35